Expert Mortgage, Insurance, and KiwiSaver advice. And car finance, too.
Independent Financial Advice
At Lee Mason Mortgages & Insurance, we are certified and experienced mortgage, insurance, and KiwiSaver Advisers. Whether you want to get a mortgage to buy your first home, plan for your retirement, or put in place insurance to provide you with financial security when the unexpected happens, we can help.
Our experienced and friendly mortgage advisers are available seven days a week. Call +64 21 885 528
Whether you are buying your first home, moving to something bigger, or you want to re-mortgage your home, we can help at Lee Mason Mortgages & Insurance.
We also have experience in lending for new build properties as well as for investors looking for property finance. Our expert advisers have extensive knowledge of the mortgage market, so we will find the right product for your circumstances.
We are also independent which means we'll do the shopping around for a lender which is right for you. Best of all our services are free!
Planning for the unexpected is essential to ensure you are not left out of pocket and to give you and your family financial assistance and security when you need it most.
At Lee Mason Mortgages & Insurance, we offer a full range of insurance providers to cover all your personal risk. We help you find the right life insurance, income protection, mortgage protection, health insurance, and more.
Our friendly and experienced insurance advisers will search the market to find the best product for your requirements.
The car is not only a fun way to leave the city for weekend getaways or visiting friends and relatives. A car can give us independence and freedom. And for many of us a car is an essential and much needed tool to get us to work and back.
And that's where we can help. Whether you're after a drivable statement or a simple utility vehicle, we can not only help you find car finance, we can
Tailor your new car loan to suit you

Arrange repayments to match your income and

Offer competitive interest rates
Loans can be approved within 24 hours. What are you waiting for?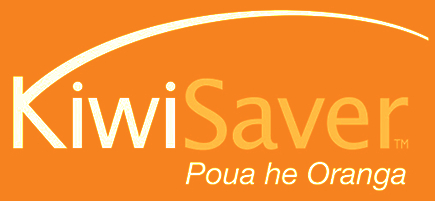 KiwiSaver is both useful and important.
But many of us really don't know a lot about it.
Let's talk about your KiwiSaver.
Don't take our word for it – here's what our clients say:
Our experience with Lee Mason was nothing less than fantastic from start to finish, Lee took the time to understand exactly what we wanted to achieve with our home loan and then proceeded to find the best product on the market to meet these requirements.
Everything was handled professionally and we were very satisfied with the level of service received during the whole process.
We do not hesitate to recommend Lee for your mortgage and insurance needs.
Biggest thanks go to Lee for being so helpful, knowledgable, and patient! We have been working with Lee for about 6 months now and he's helped us get a much better handle on our finances and our insurance.
But more than that, we've had the pleasure of getting to know an outstanding guy who is honest, funny, very clued up on what he does, and goes out of his way to make things easy for his clients. Lee is exactly the type of person you want to entrust your finances to.
Thanks mate, you rock!
Lee has been fantastic for my business. From reducing my insurance premiums to business mentoring to even finding a tenant for my rental property.
I'm so glad I got in touch with him and would highly recommend his services.
Our Personal Finance Blog
<!—-><!—->
<!—->
<!—->
<!—->
<!—-><!—->
<!—->
<!—->
Applying for your first mortgage can be daunting!! There are all […]
<!—-><!—->
<!—->
<!—->
<!—->
<!—-><!—->
<!—->
<!—->
If you have a mortgage life is pretty good financially at […]
<!—-><!—->
<!—->
<!—->
<!—->
<!—-><!—->
<!—->
<!—->
I'm about to disclose the golden secret to knocking years off […]